Fellowships 2018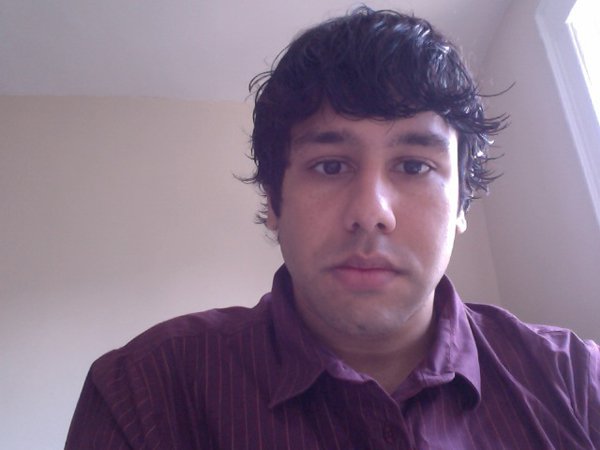 Vijith Assar is a software engineer and writer. He is interested in the structures and processes that shape graphics, music, code, and words, and often tries to find ways to connect those fields. Vijith will be mentored by Lauren McCarthy.
Vijith will treat the p5.js code repository as an editorial project, working on internal developer-facing documentation of the architecture and guiding principles in order to help future open source contributors.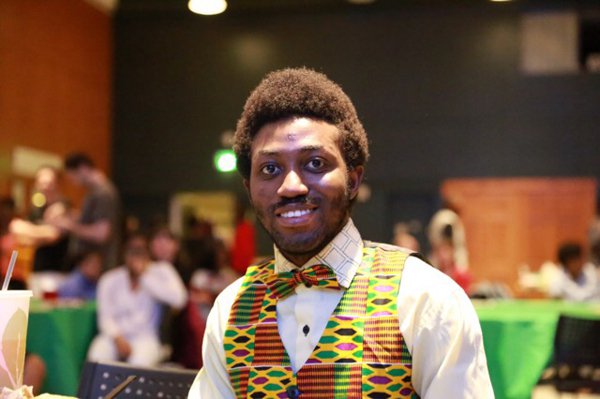 George Boateng is a scientist, engineer, and educator from Ghana. He is an incoming PhD student at ETH Zurich, Switzerland, and currently works as a Research Scientist at Dartmouth's Computer Science department. George is a cofounder and president of Nsesa Foundation, an educational nonprofit whose vision is to spur an "innovation revolution" in Africa. He has a B.A. in Computer Science, and an M.S. in Computer Engineering from Dartmouth College. George will be mentored by Niklas Peters (Foundation Fellow 2017) and advised by Daniel Shiffman.
George's project is a pilot of his organization's ambitious program SuaCode, an online course to teach millions across Africa how to code via smartphones. This project aims to take advantage of the proliferation of smartphones to address Africa's digital gap by introducing high school and college students in Ghana to programming using the Processing language.
Mathura Govindarajan and Luis Morales-Navarro (2018)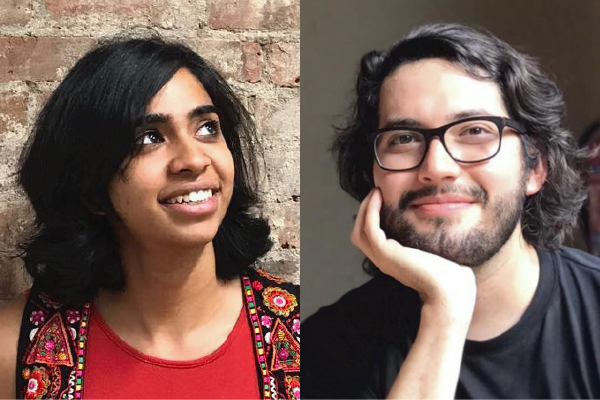 Mathura Govindarajan is a software engineer and creative technologist. She is a graduate and currently a research resident of the Interactive Telecommunications Program at NYU. Her current work involves combining storytelling and technology to create educational experiences and tools for children and adults alike. Luis Morales-Navarro is interested in the intersection of learning, natural languages, programming languages, physical computing, and literature. He is passionate about making learning programming languages more accessible and thinking through the relationship between writing and coding. Luis is a fellow in Interactive Media Arts at NYU Shanghai. Mathura and Luis will be mentored by Claire Kearney-Volpe (Foundation Fellow 2016) and advised by Johanna Hedva.
p5-accessibility aims to make p5 and its community more accessible to people who are blind and visually impaired through the adaptation, development, and implementation of tutorials, documentation, and learning resources; maintenance of the accessibility features of editor.p5js.org; and the development of a p5 accessibility library.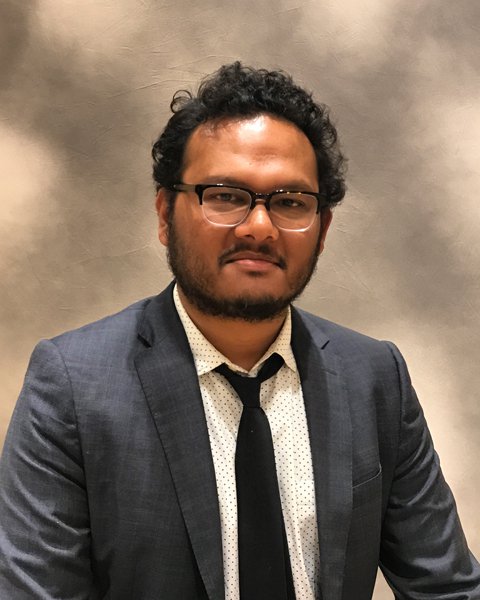 Saber Khan is a veteran K12 educator with fifteen years of teaching experience in public, private, and charter schools. He organizes the Creative Coding Festival, CC Fest, a free and inclusive creative coding event for K12 students and teachers. And he leads the #ethicalCS project, a collaborative project to build ethically minded Computer Science educational resources. Saber will be mentored by Daniel Shiffman.
Saber's fellowship project is to develop an Education Outreach Manager Role at Processing Foundation. The goal of the role is to support Processing Foundation's engagement with K12 educators. Saber will create an online community for teachers, publish curriculum on Processing Foundation website, and manage relationships with K12 educators, and bring CC Fest to more students and teachers.
Jose Orea, Teaching Fellow (2018)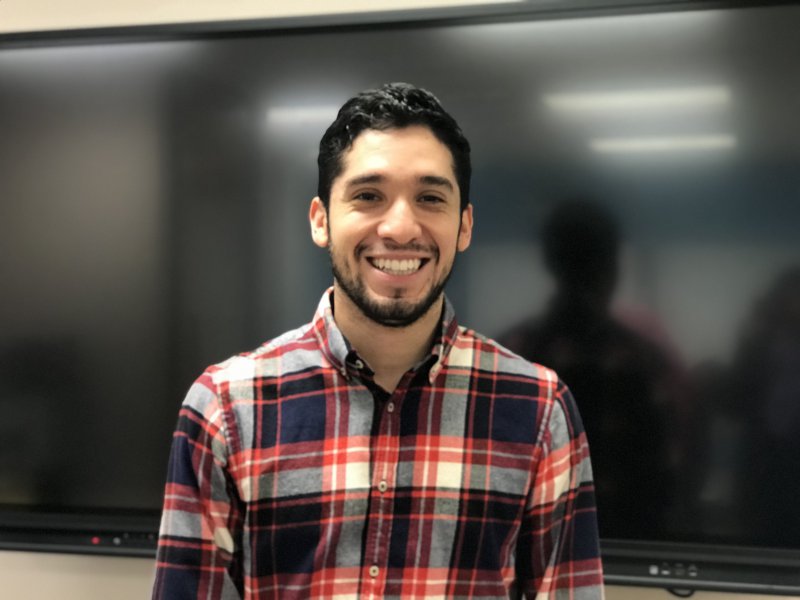 Jose Orea is a computer science teacher at an all-girls school, The Young Women's Leadership School of Astoria, for grades 6-12. He originally began as a math teacher and eventually partnered with NYC CS4ALL and SEP to bring CS to his school. On his free time, he likes to spar and train at the UFC gym.
Saber Khan is advising José Orea and Courtney Morgan as they work with the NYC Dept. of Education to make their Introduction to Computational Media high school curriculum better to educators everywhere. It will be shared publicly this fall on the p5js.org website.
Courtney Morgan, Teaching Fellow (2018)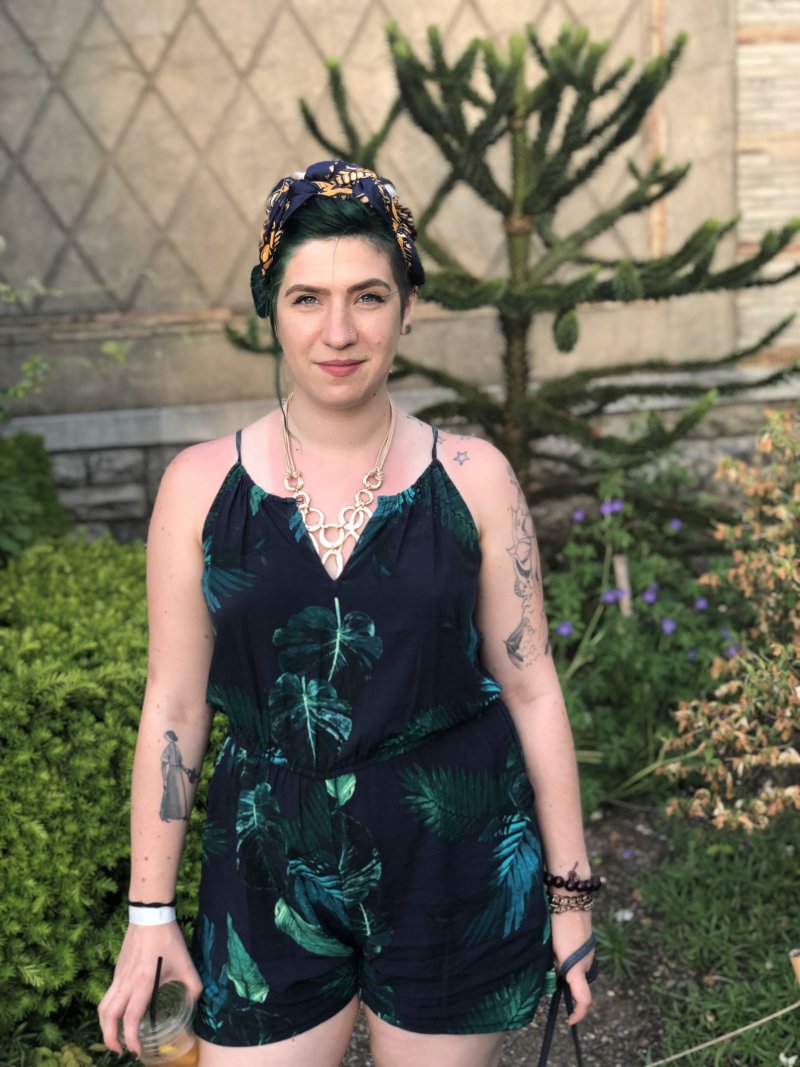 Courtney Morgan graduated from Milwaukee Institute of Art and Design with a BFA in Drawing and a minor in Creative Writing in 2012. Upon graduation, she took an immediate left turn from the art world and began teaching with Blue Engine, where to her chagrin she was put into a math classroom. She quickly realized that she loved integrating visual reasoning and creativity into math education, and after two years as a teaching assistant in a geometry classroom, joined New York City Teaching Fellows and continued her work as a 7th grade teacher at The Young Women's Leadership School of the Bronx. After looping with her students to the 8th grade, her school began a partnership with CS4All and she was tapped to start teaching Computer Science. She fell in love with the mix of creative problem solving she had used in the art world with logical concepts, and has never looked back. She currently teaches AP Computer Science Principles, Software Engineering 2 (which strongly focuses on using p5), and next year will teach a Game Design course. Courtney lives in Harlem with an awesome roommate and a fat cat.
Saber Khan is advising José Orea and Courtney Morgan as they work with the NYC Dept. of Education to make their Introduction to Computational Media high school curriculum better to educators everywhere. It will be shared publicly this fall on the p5js.org website.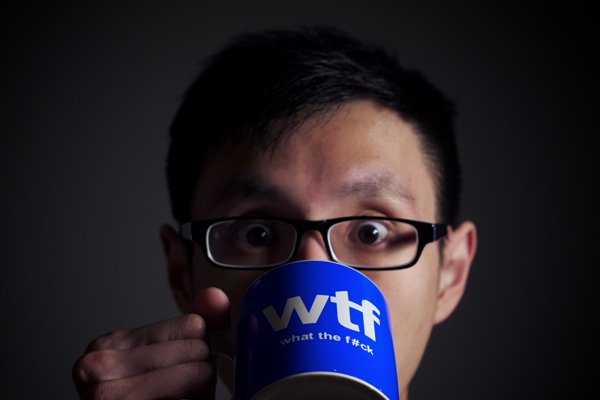 Kenneth Lim is an interaction designer from Malaysia. He is interested in language, culture, and human/machine interactions. His work often touches on the nonsensical and looks into how things can or cannot be translated between languages and mediums. He likes to play video games but often can't find the time. Kenneth will be mentored by Xin-Xin, and advised by Lauren McCarthy.
Kenneth's fellowship project aims to provide a translation of the p5.js website and documentation into Chinese, breaking down the language barrier to learning to code, and providing a starting point to maintain said translation.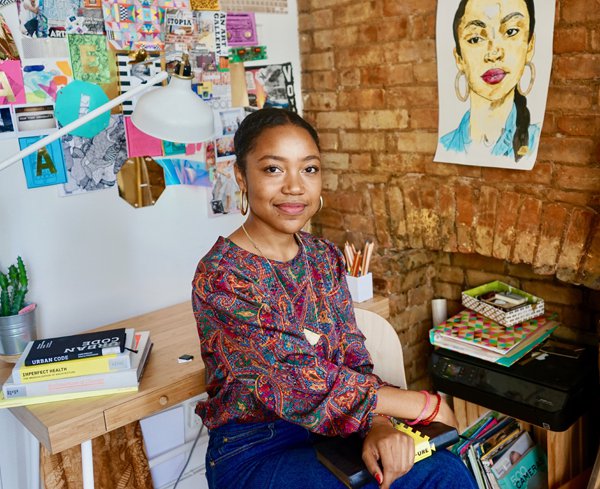 Ari Melenciano is a Brooklyn-based artist, designer, creative technologist, and DJ. She is currently a graduate student at NYU's Interactive Telecommunications program, using her thesis to build an experimental neo-retro camera company called Ojo Oro. She is also the founder and producer of Afrotectopia, a new media arts, culture, and technology festival. Ari will be mentored by Jen Kagan, and advised by Daniel Shiffman.
Ari's fellowship is Justice Factory, an interactive data visualization tool that highlights social justice issues and human rights violations, with the intention to serve as a tool to advance the fights of activists.
Kaitlyn M. O'Bryan, Kate Lockwood, and Thomas J. Reinartz, Jr. (2018)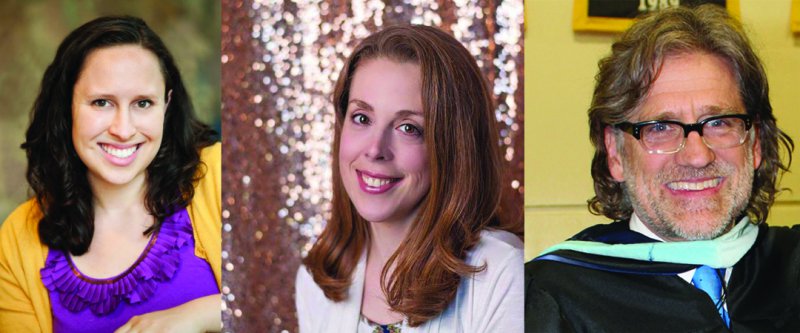 Kaitie O'Bryan (left) has degrees in mathematics, studio art, and mathematics education. She is a Knowles Science Fellow and co-facilitates workshops for Computer Science Principles teachers with Code.org. As a classroom teacher, Kaitie is dedicated to increasing opportunities for students to engage in collaborative and creative problem solving. Kate Lockwood (center) is the director of computer science and engineering at St. Paul Academy and Summit School, and an independent K-12 school. She teaches a variety of high school computer science courses and coaches FTC robotics. After earning a French degree in college, Tom Reinartz (right) led cross-country adventure camping trips throughout North America for French tourists. Today, he has a PhD in Instructional Technology from the University of Minnesota, and has been teaching for 23 years at Rosemount High School including courses in computer science and English. Kaitlyn, Kate, and Thomas will be mentored by Casey Reas.
Kaitlyn, Kate, and Thomas are creating four chapters of an open-source, project-based textbook using Processing to deliver Advanced Placement-Computer Science A (APCS-A) material.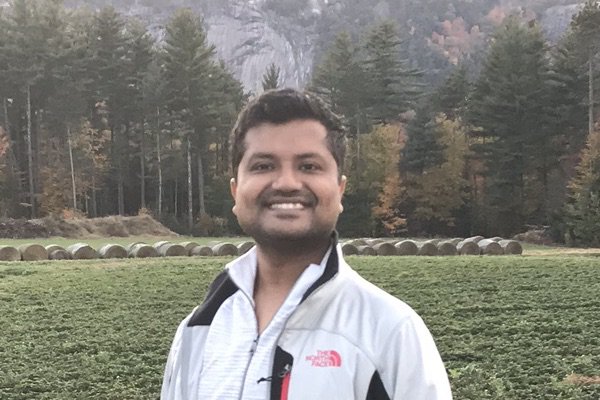 Namaste! I'm a creative coder and have been involved in crafting digital experiences that blend art and technology. I've worked with digital agencies across the globe building web experiences, adver-games, interactive exhibits, and mobile apps. In my free time, I enjoy tinkering with new technology, developing tiny experiments to explore ideas that amuse me. Besides this, I love to swim, hike, tour, read, and listen to various discourses about science and spirituality. Kirit will be mentored by Scott Murray, with Casey Reas as Advisor.
Kirit's fellowship project is to upgrade and enhance the overall user-experience on the processing.org website and its offshoots to be consistent, responsive, accessible, and forward-looking. This will enable users to explore the wealth of information on these websites. In addition, the website will accept contributions from the community to support its growth as a platform and serve as a source of inspiration to its users.