Learning to Teach, Teaching to Learn (2016-2021)
Learning to Teach, Teaching to Learn is a series of events for educators who teach computer programming in creative and artistic contexts. Founded by the School for Poetic Computation in partnership with the Processing Foundation, and directed by Tega Brain and Taeyoon Choi, the events bring together experienced educators to explore pedagogy, curriculum development, and how to create environments and tools for learning, specifically for interdisciplinary art practices.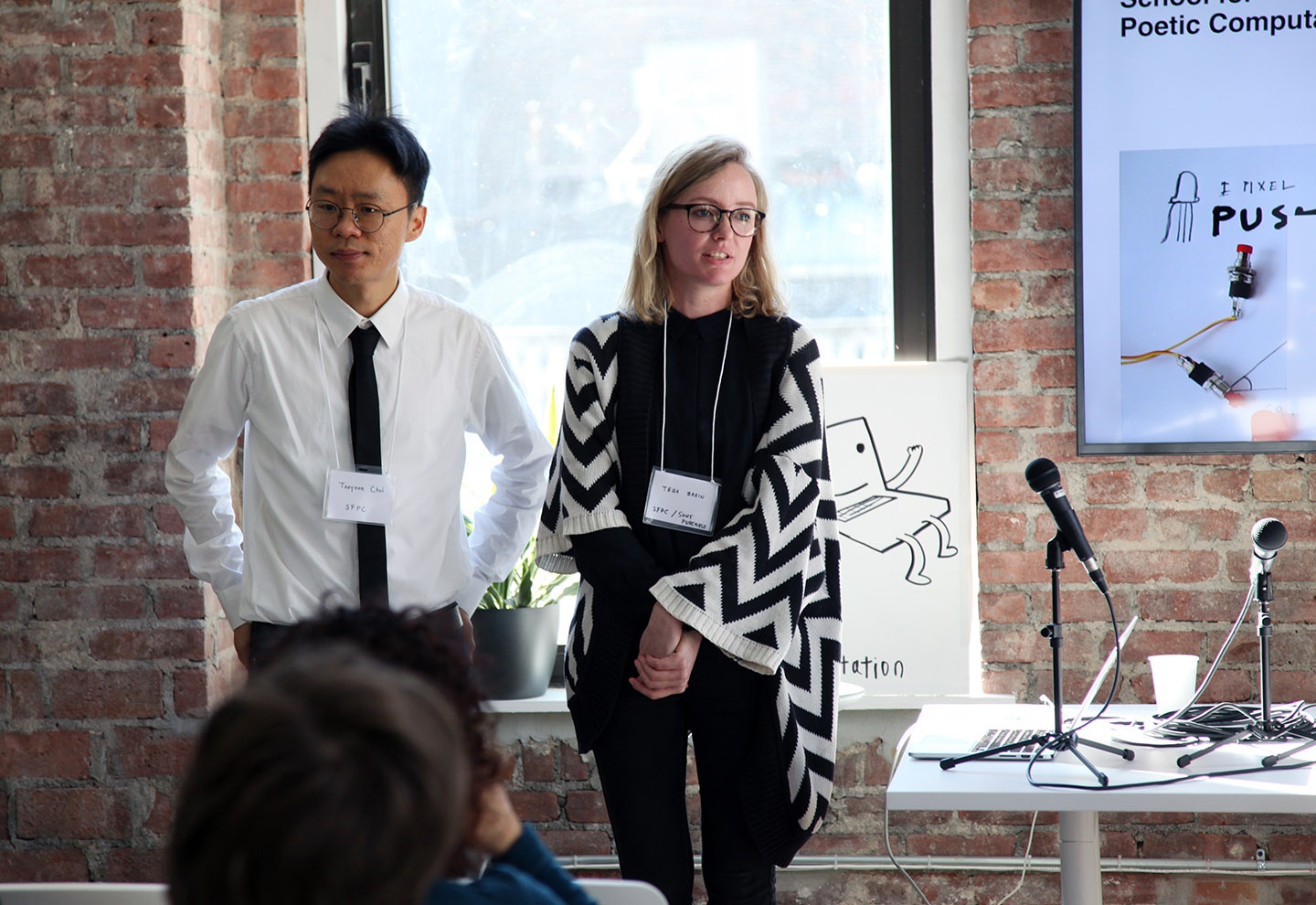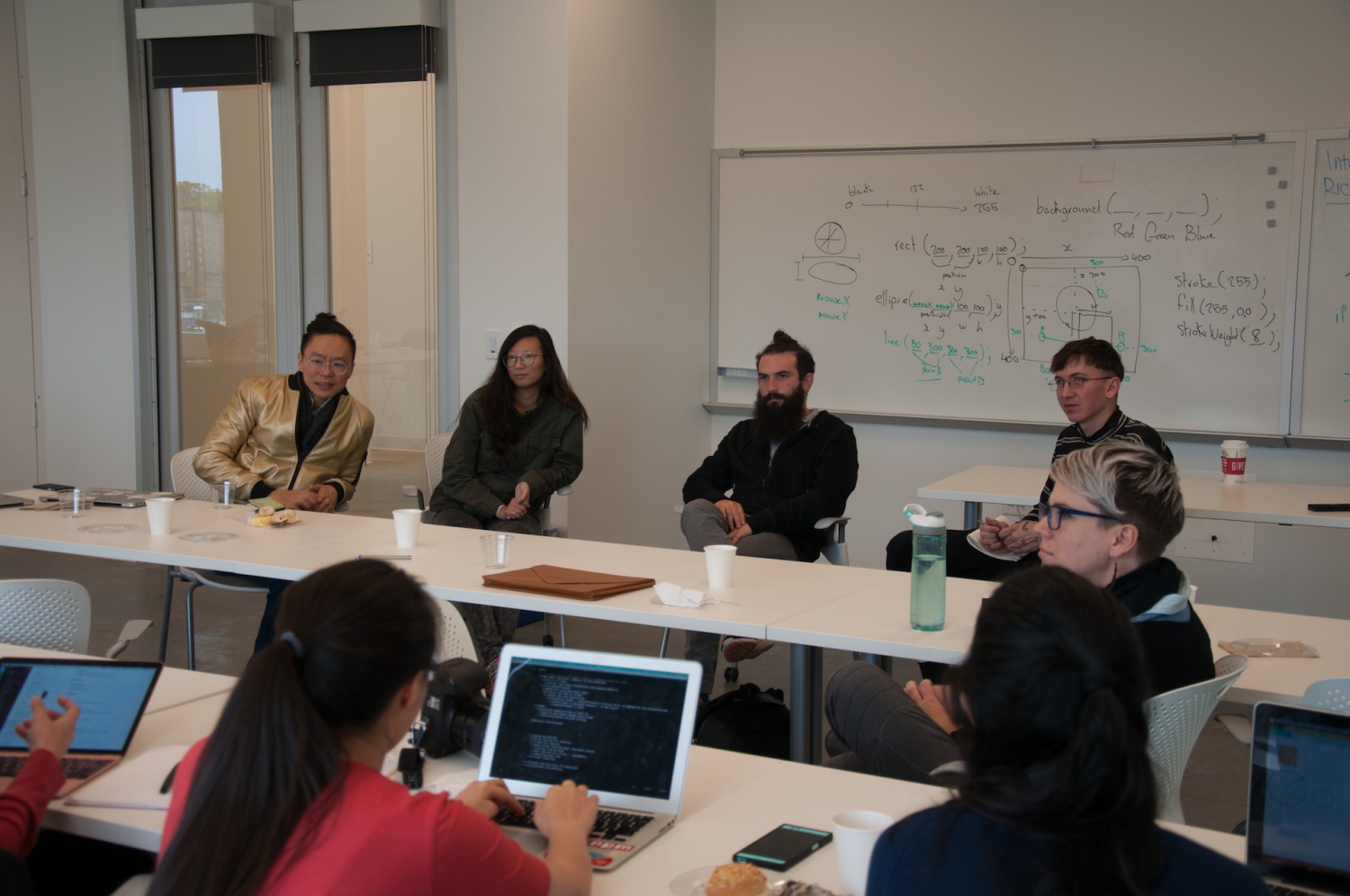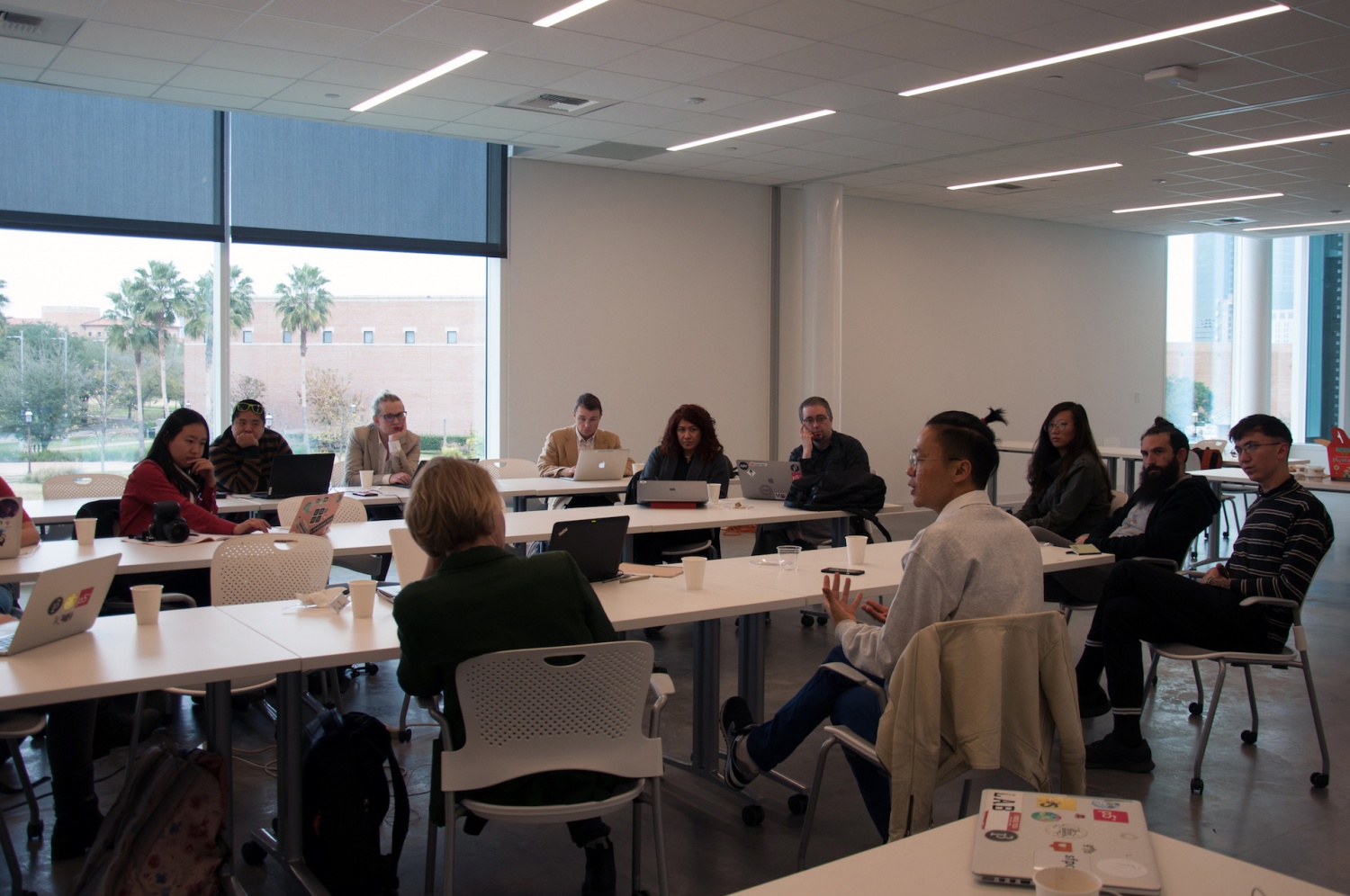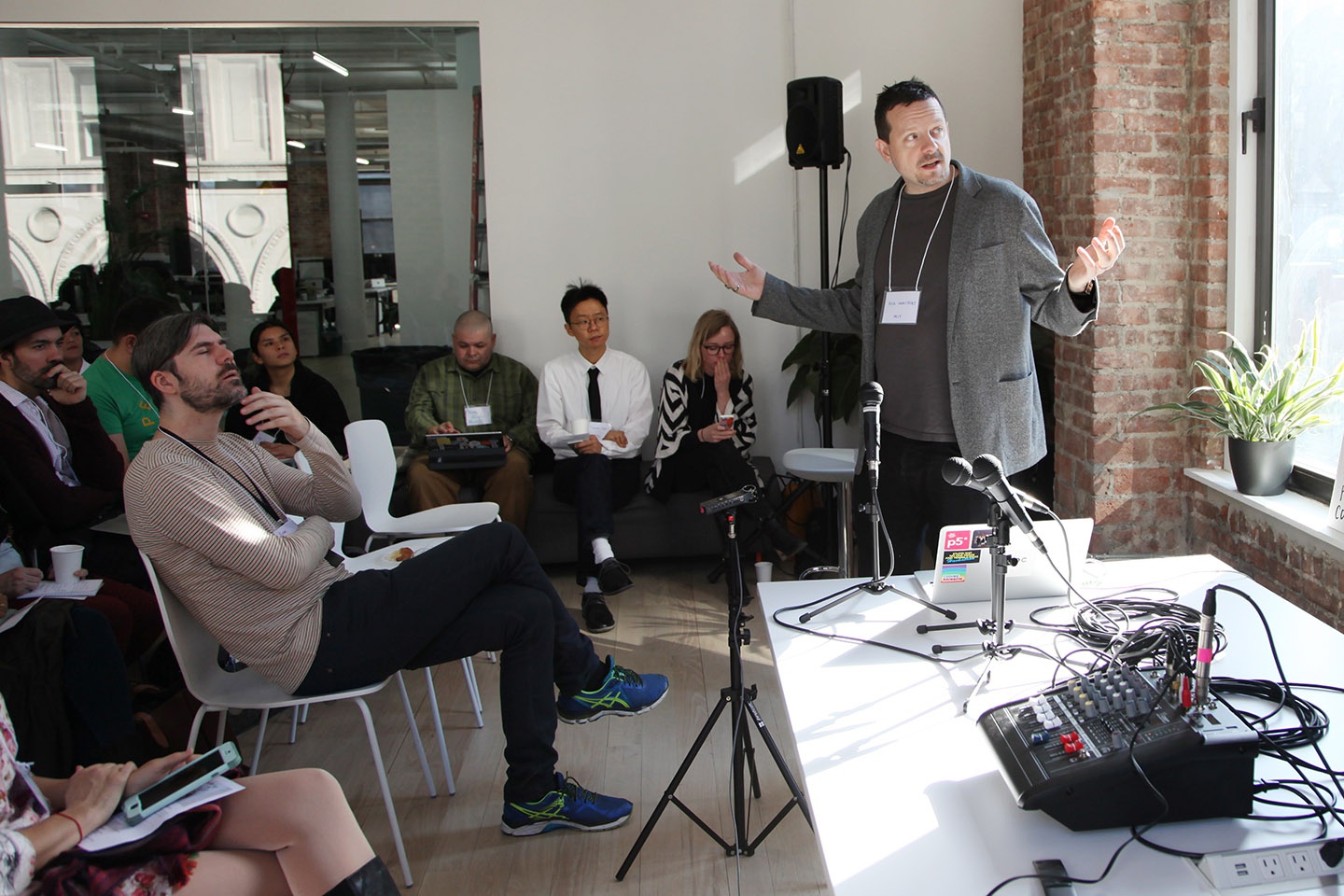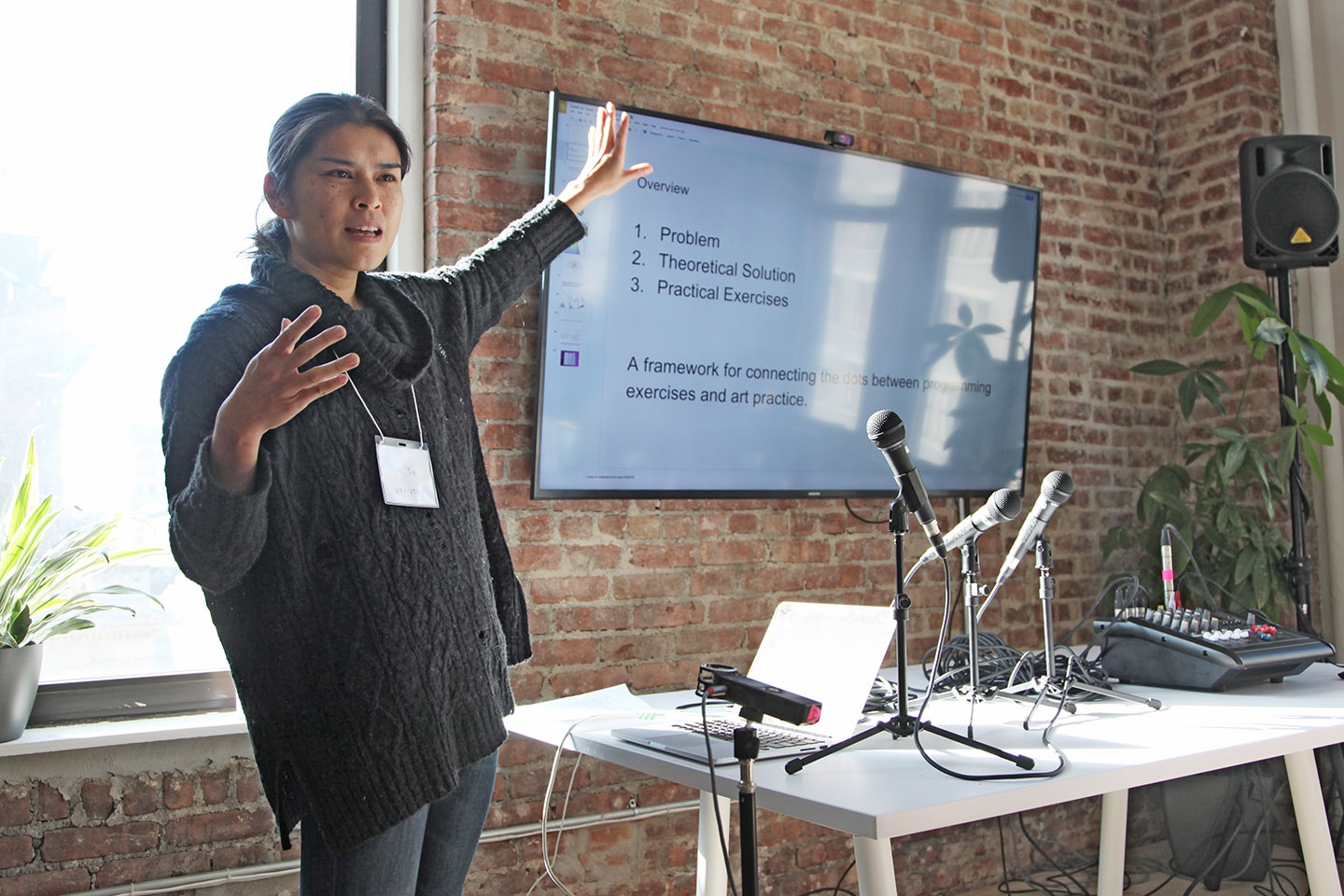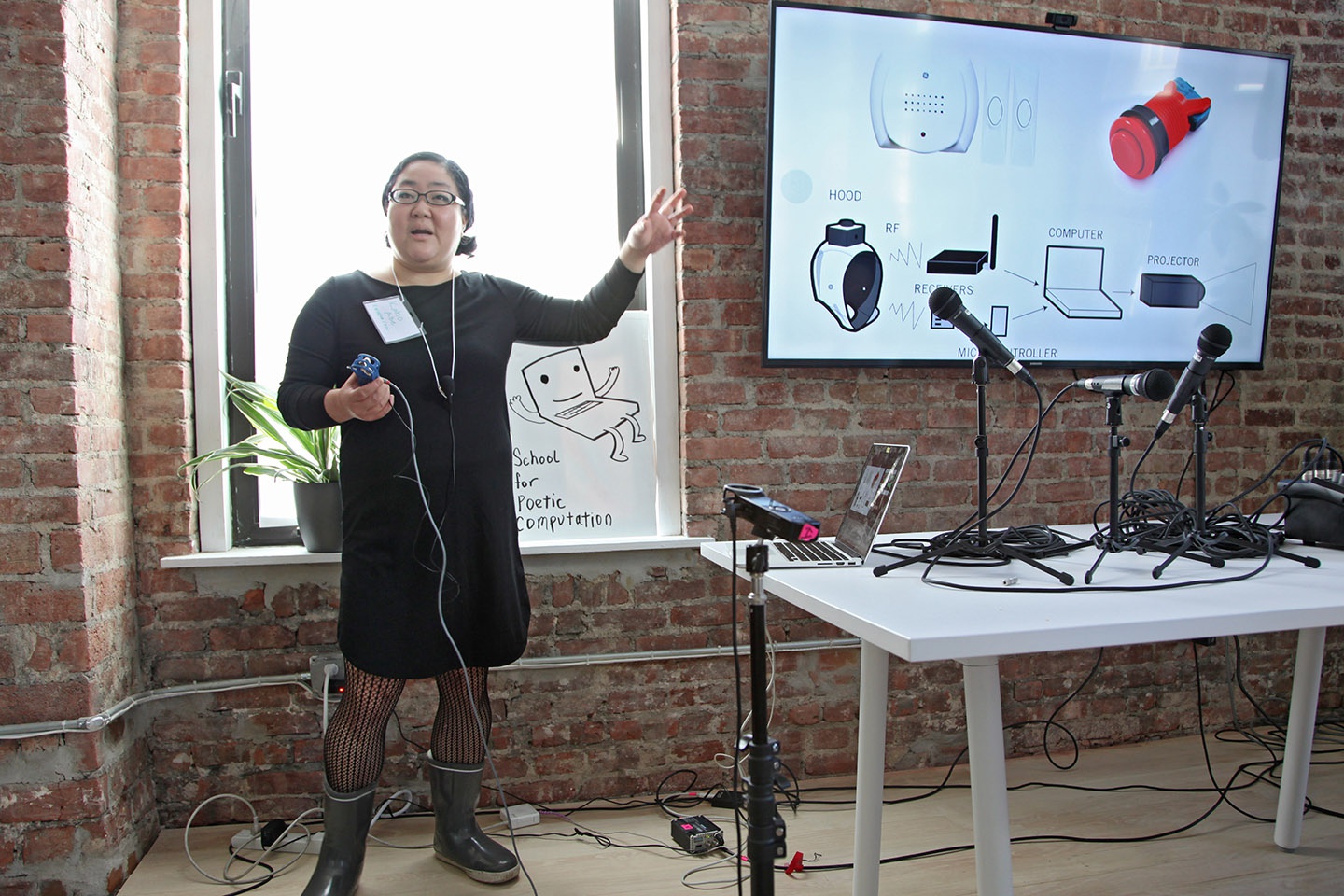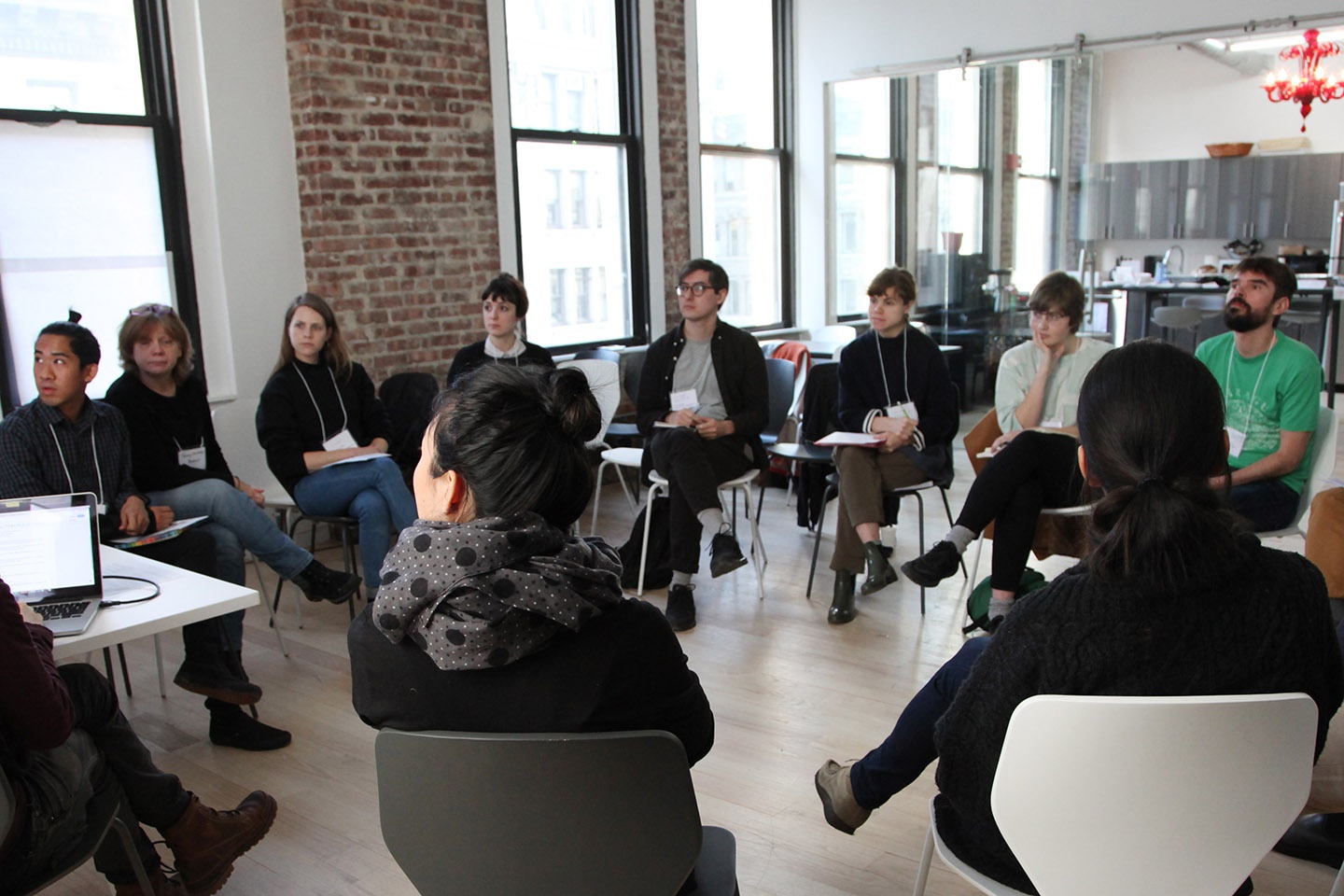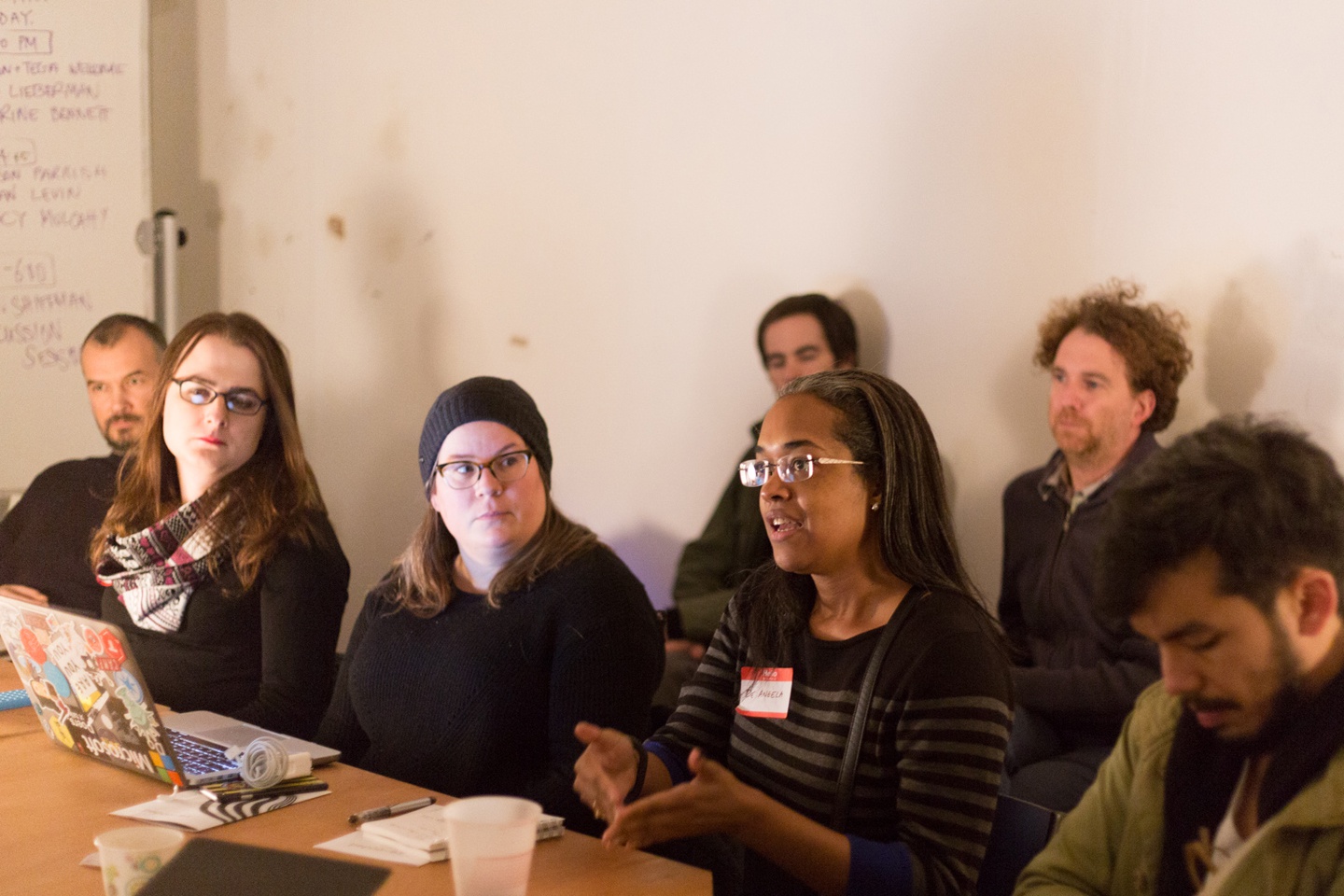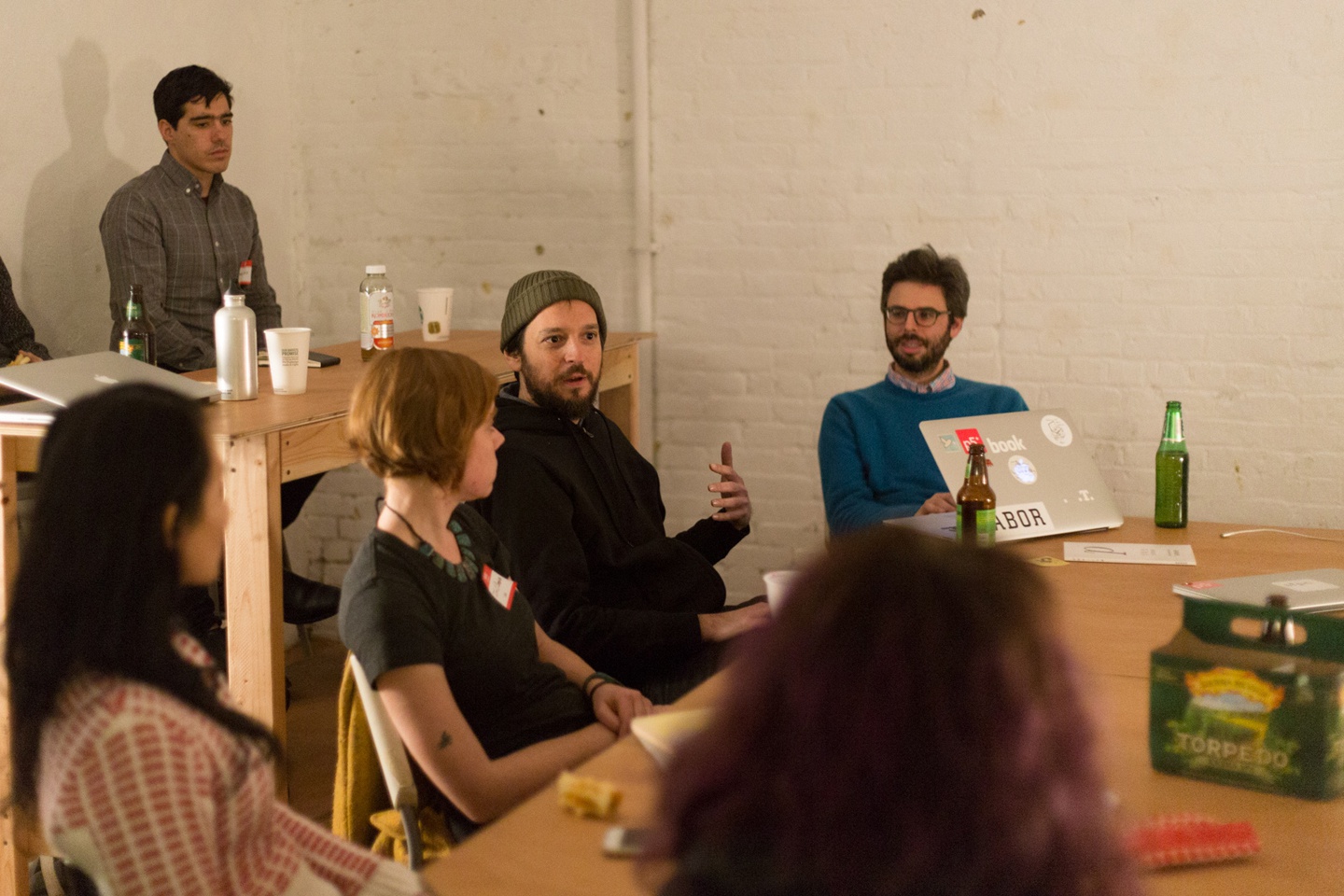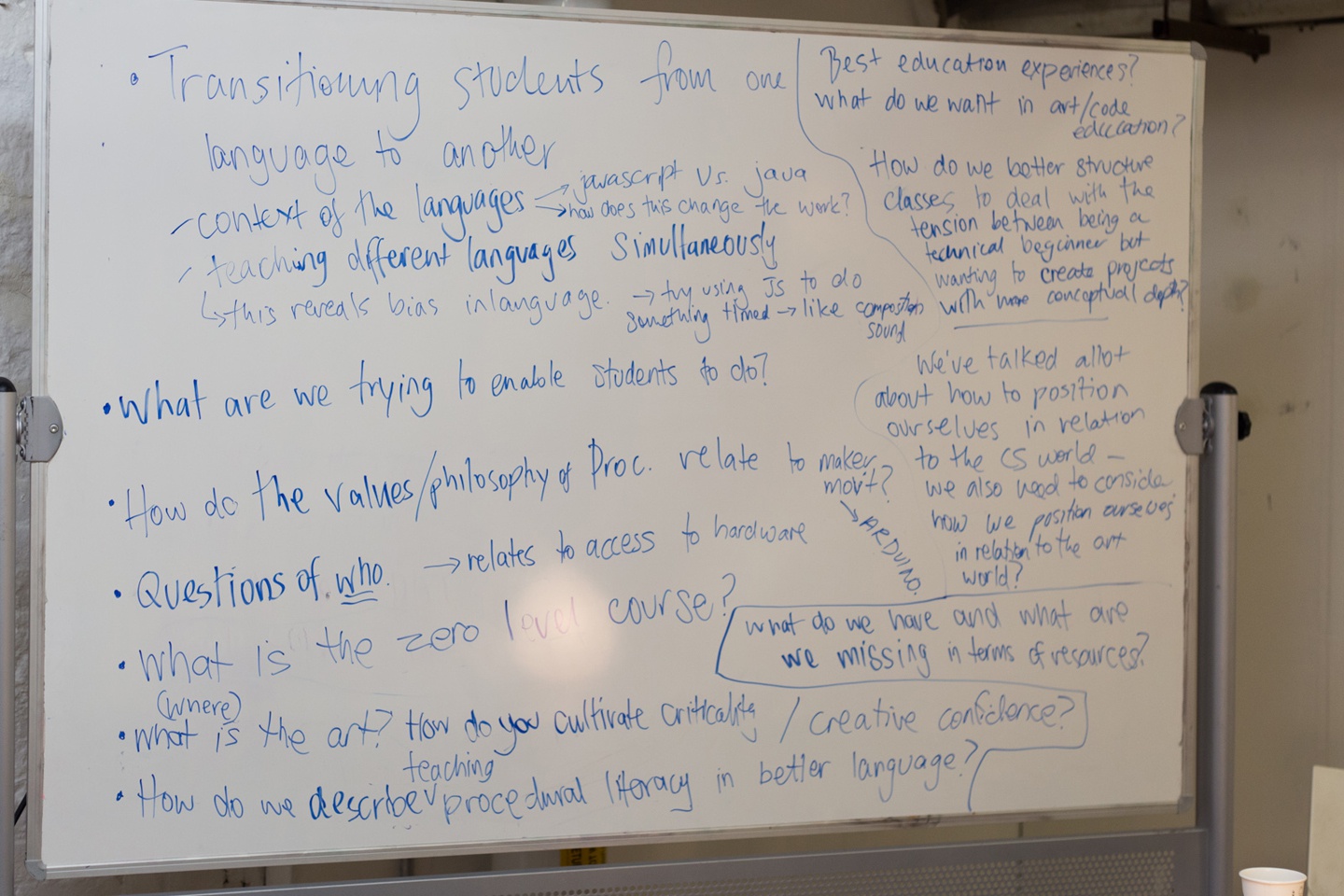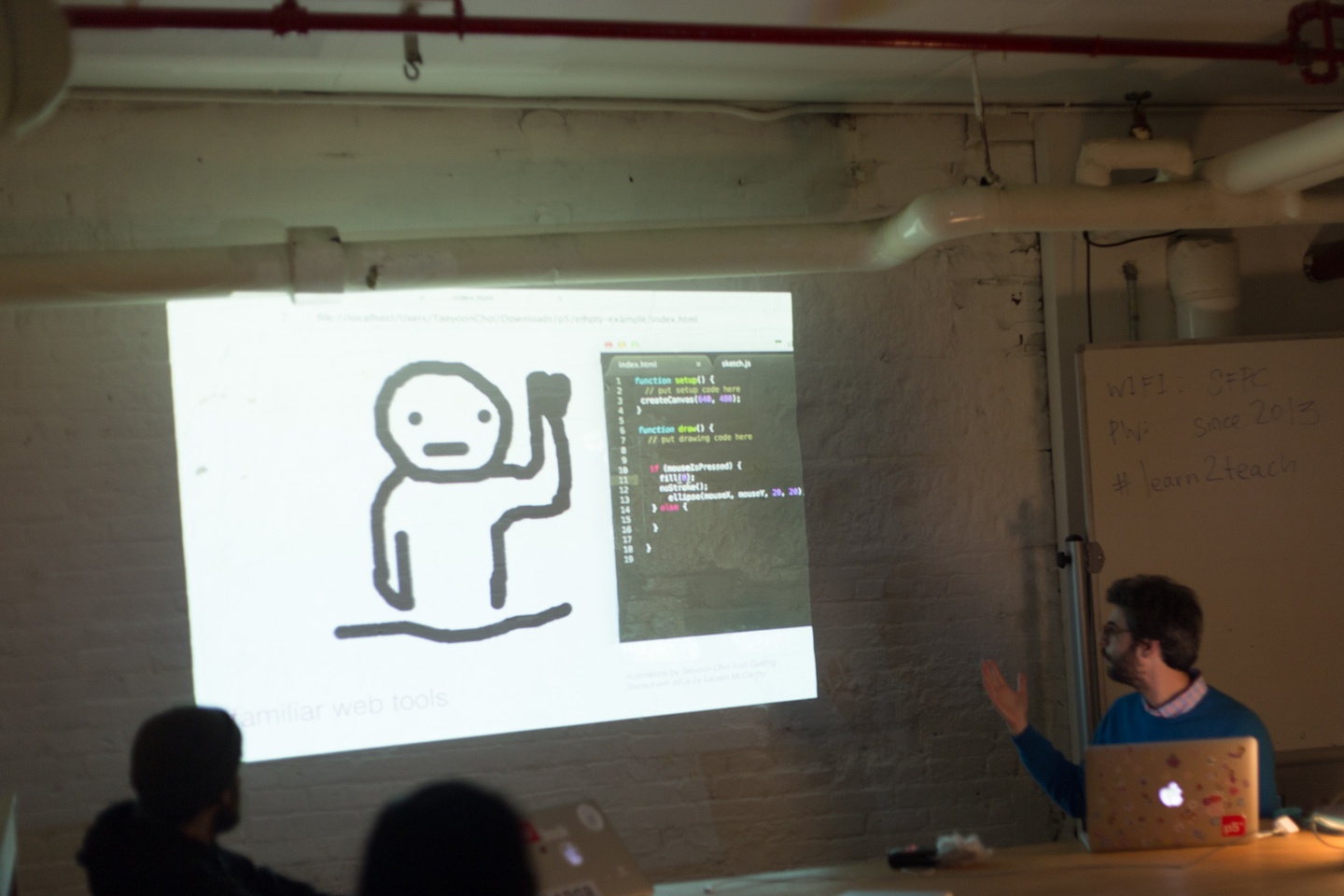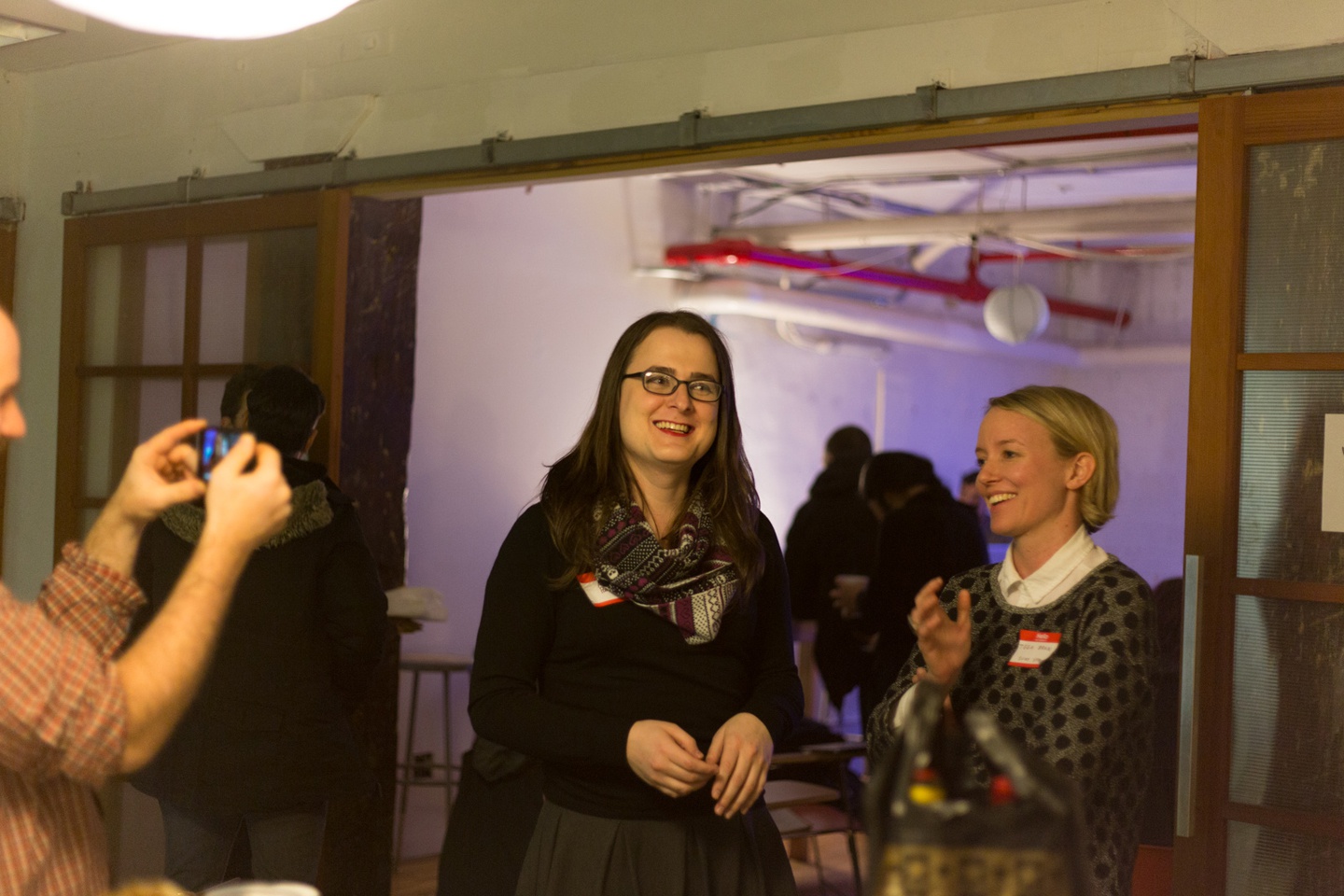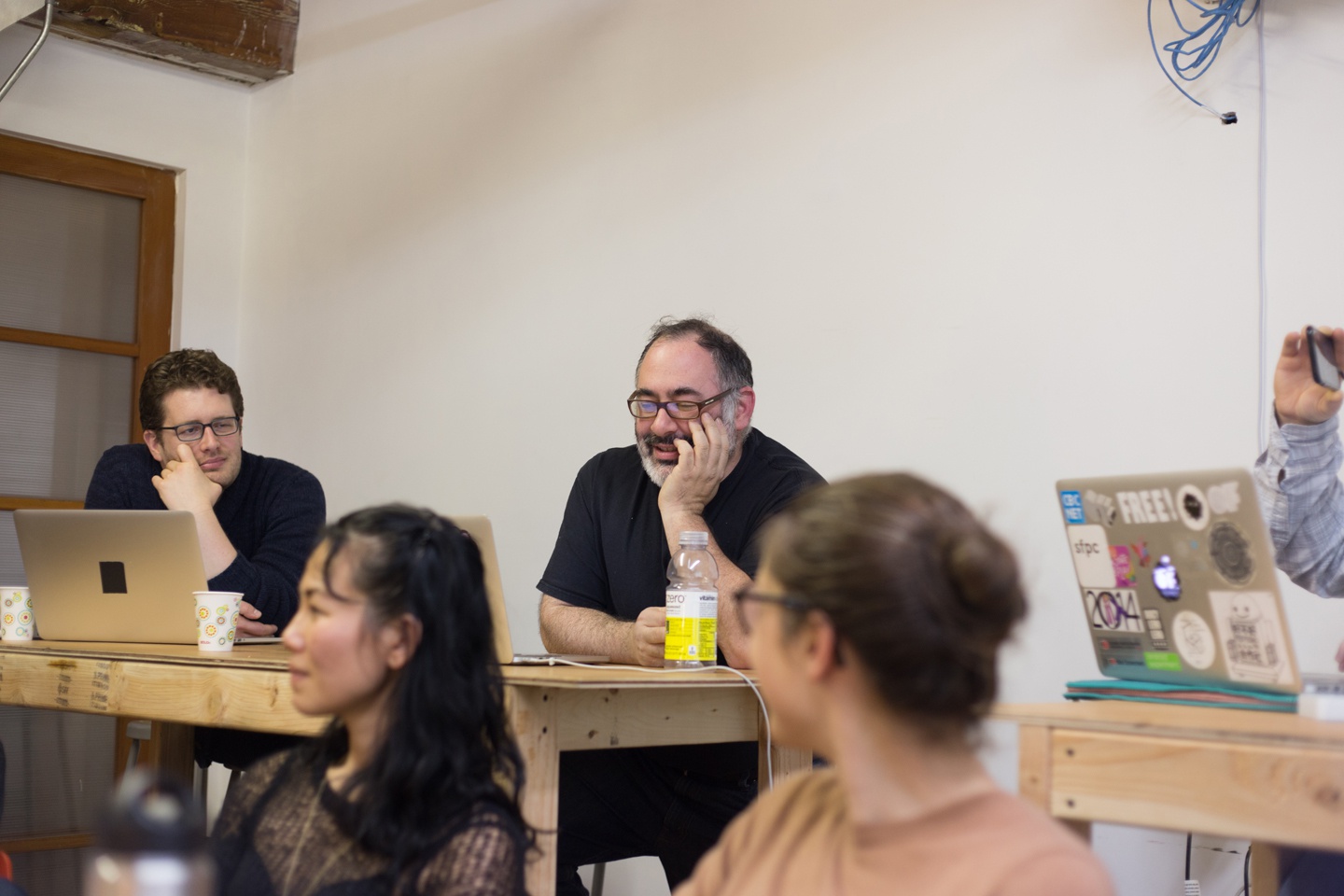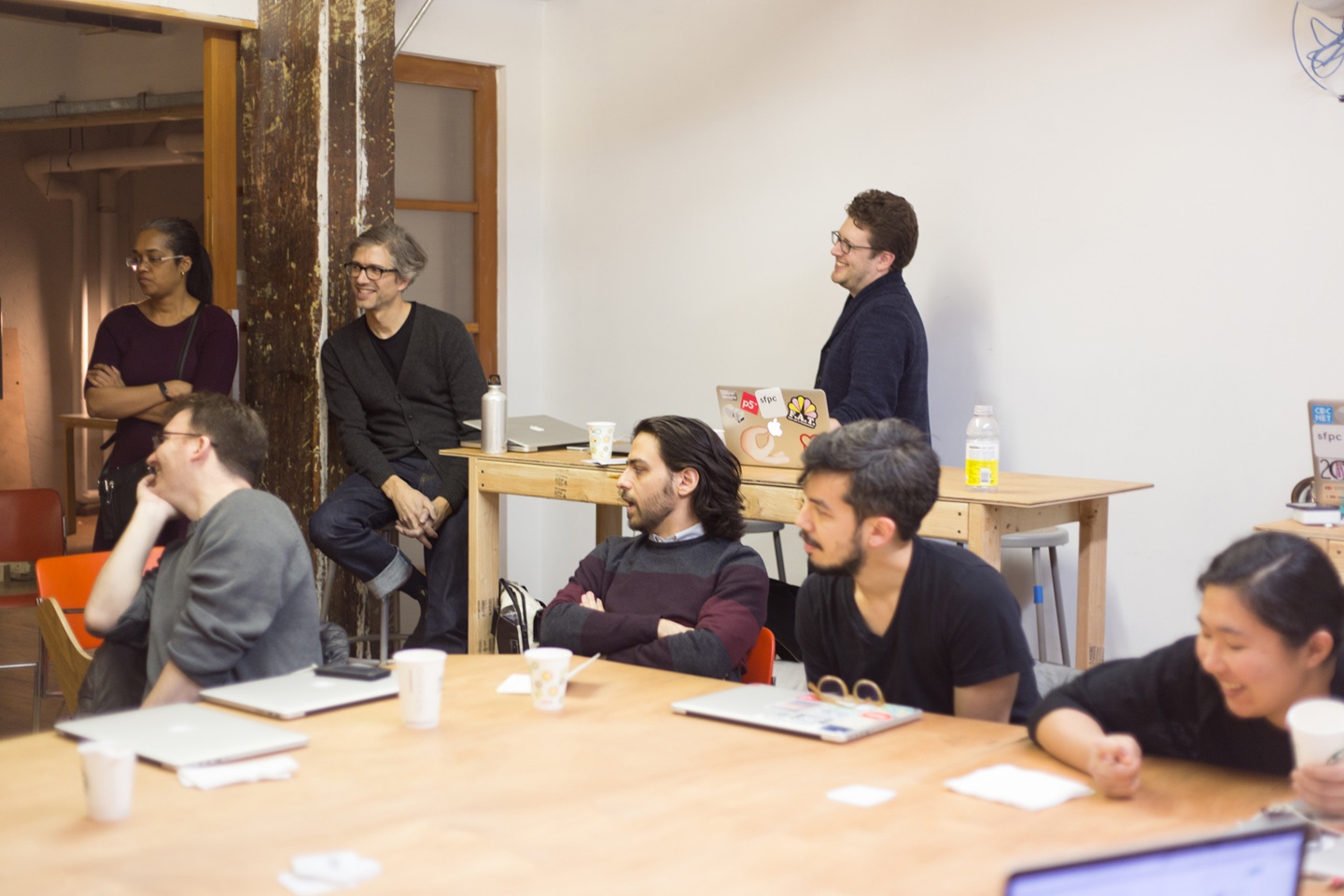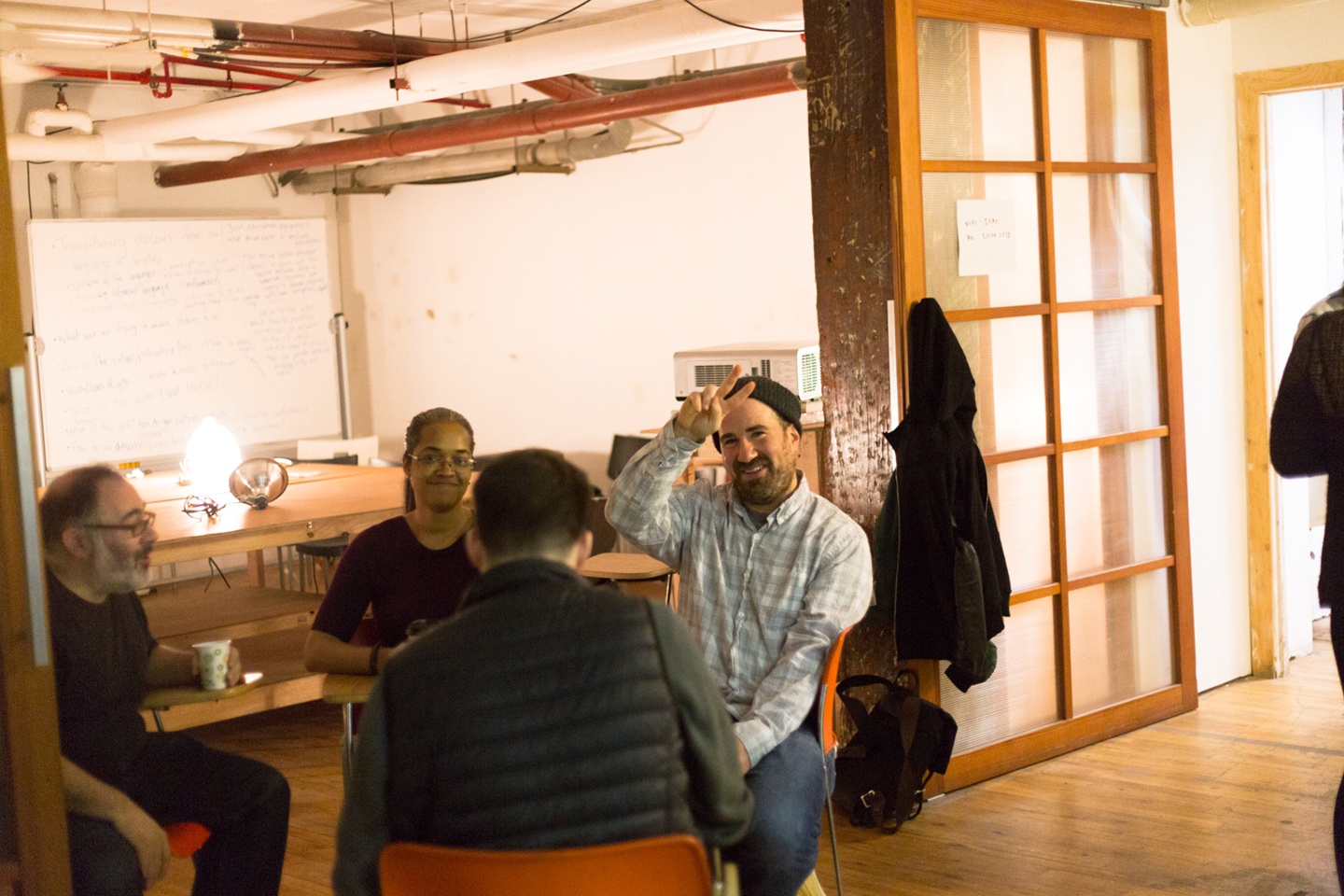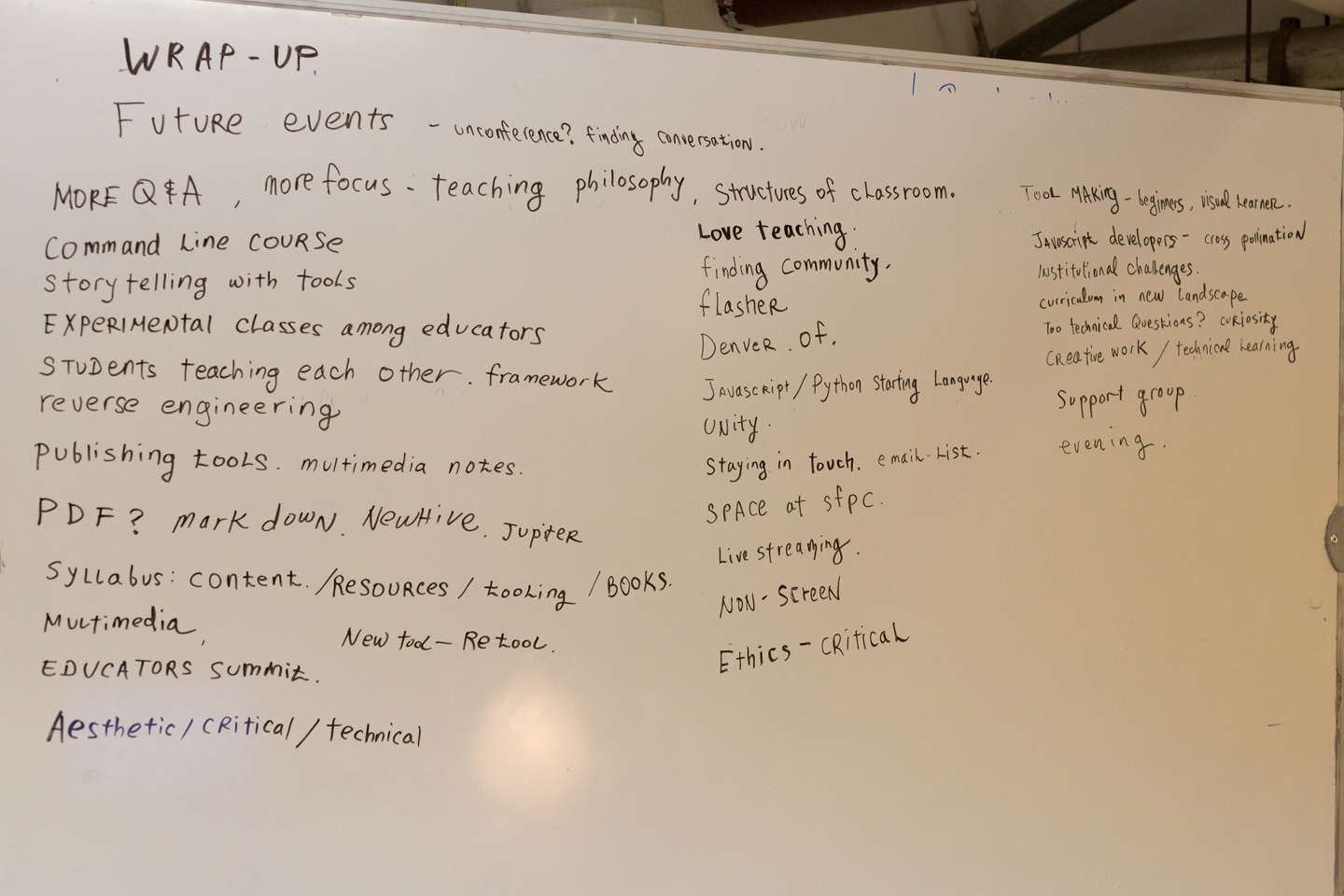 Learning To Teach Creative Technologies Remotely:
Date

Hosted by
Organizers: De Angela L. Duff, Tega Brain, R. Luke DuBois, Reginé Gilbert, Kathleen M. McDermott, and Ashley Jane Lewis
Learning To Teach Creative Technologies Remotely: A Virtual UnSymposium is an opportunity to participate in conversations on how to foster creativity and experimentation within this new teaching and learning landscape. In an UnSymposium format, we will get together and share what worked and didn't work in our remote and hybrid classrooms this past year, as well as workshop opportunities and challenges for our pedagogy in the coming semester. Propose a case study to share via our open call.
Session topics will include:
Creative Coding
Physical Computing
Experimental Realities: AR/VR/XR or Motion Capture
Beyond Zoom: Getting weird with teaching online. What has worked? What has not?
Hosting Virtual Events (i.e. End of semester virtual showcases, exhibitions, and performances)
Fostering student and/or colleague engagement and community building
Register for FREE with a suggested donation on Eventbrite. Our hashtag is #LTT2021 for Learning To Teach 2021.
Learning to Teach, Teaching to Learn 2019
Date

January 20, 2019 (10am-4pm)

Location
Learning to Teach is a day-long conference for educators teaching computation in creative fields like art, design or digital humanities departments. Led by Taeyoon Choi (SFPC) and Tega Brain (NYU), the conference will feature keynotes by leading educators including Elise Co (Art Center), Rhazes Spell (UCLA) and Lauren Gardner (SFPC). The keynote speakers will share their experiences teaching computer programming, design, game and related topics, their strategies for blending critical thinking, engineering, and inspiring creativity in a teaching environment. This year's program will include a participatory session for attendees to observe the pedagogical strategies of their peers and develop teaching approaches of their own.
Learning to Teach, Teaching to Learn 2018
Date

Location

NYU Integrated Digital Media, Brooklyn

Presenters
Learning to Teach, Teaching to Learn Houston
Learning to Teach, Teaching to Learn 2017
Date

Location

Presenters

Documentation
Learning to Teach at the ICP
Date

Location

International Center of Photography, NYC

Presenters

Documentation
Learning to Teach, Teaching to Learn 2016
Dates

Location

School for Poetic Computation, 155 Bank Street, NYC

Presenters

Documentation